Eco Council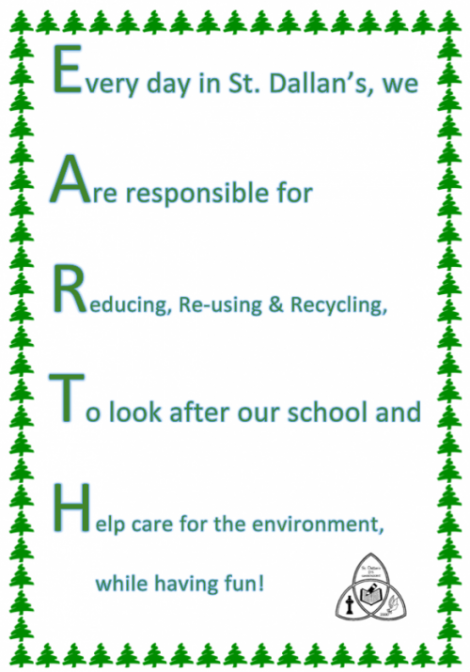 There are currently 11 members of the Eco Council in St Dallans. These pupils are from Primary 4 to Primary 7 and were voted onto the Council by members of their class.
The Eco Council work together with the Eco Co-ordinator to ensure that St Dallans is an Eco friendly school. They help run the after school gardening club and promote Eco activities for all of the school community.
"Switch off for a Fortnight" and "Waste Week" are events which the Eco Council run throughout the year to help educate pupils on saving energy and reducing waste. The Eco program in St Dallan's is embedded into the curriculum so all pupils learn about what they can do to help care for the environment.